A professional network of gelato makers organised by natural food producer Agrimontana. Their strict regulation of production methods means that membership is restricted and is aimed at creating excellence and artistry in gelato making. All members of the Artisti must use 100% natural ingredients to be eligible to be part of the network. In return the network gives recognition of excellence, training and support as well as communication – allowing members to share best practice globally.
The Compagnia is a group of gelato storytellers who first came together at Turin's Salone del Gusto in 2016 to put on the Via del Gelato. The group consists of some of the most famous and talented gelato chefs, who are members by invitation. They are brought together by their dedication to Slow Food principles, producing gelato that is Good, Clean and Fair.
In 2017 and 2018, the Compagnia Gelatieri's assistance was invaluable in helping us to bring some of the most talented Maestri Gelatieri to Leicester for our Gelato in the Square events.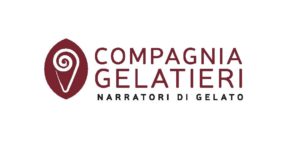 The Slow Food movement originally started in our home region of Piedmont. The principles of Good, Clean and Fair food for everyone are very important to us here at Gelato Village. This is why we have always been official Slow Food Supporters. Slow Food in the UK is the United Kingdom's membership of this global, grassroots organisation. They are a not-for-profit which supports sustainable food production, food heritage and promotes a better way of eating. We are proud to have these principles guide the way we make our gelato. Find out more on our FAQ.
We use these relationships with some of the best gelato makers and food producers in the world to bring unparalleled events to Leicester. Foodies should keep an eye on our Facebook page for details of events and how to obtain tickets for them. In the past we have experimented with a range of activities, including beer & gelato pairing, and pitting artisan baker vs artisan gelato maker!